Sunday, December 17, 2017
God has given us the greatest mission: to share His truth and make disciples. As we enter a season of change and growth at FC, it is vital we keep that our primary focus. Everything we do is for God's glory and to share His truth with this world. This year we are asking you to take an extra step and give towards the vision of where God is taking us. Partner with us as we create a space for people who are far from Jesus and engage in the mission to make an impact in our city.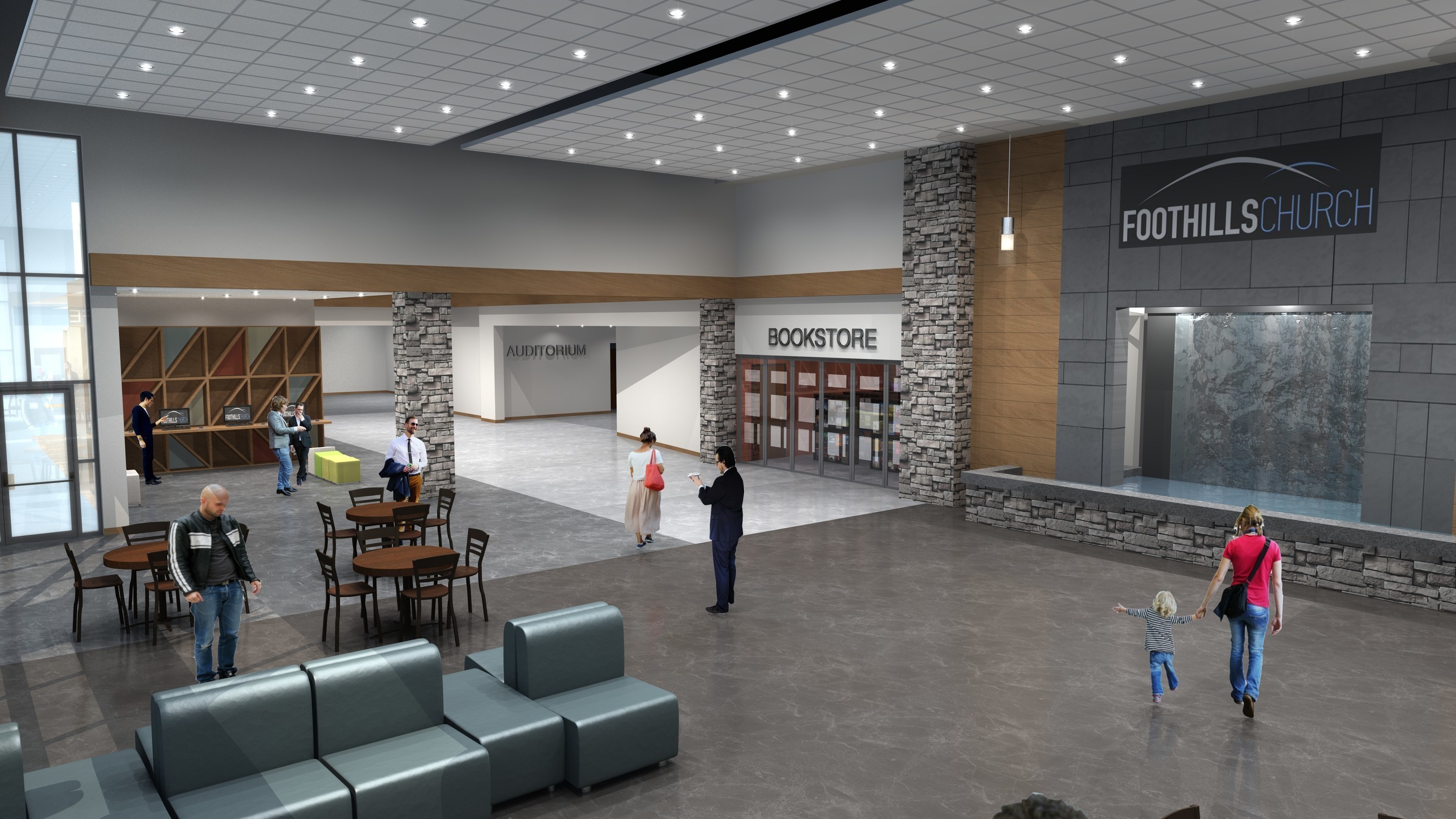 _________________
WAYS TO GIVE
COMMITMENT CARDS
Fill out the Vision Offering commitment card and turn it in on or before December 17th.
ONLINE GIVING
It's simple and secure. Whether you'd like to
give a single gift or schedule ongoing donations, you can do it all online, using your checking account, debit, or credit card.
MAIL IT IN
Mail in your gifts to Foothills Church 1551 W. Lamar Alexander Parkway.
______________
FAQ
What's expected of you?

We ask you and your family to pray and seek God in what your commitment to the vision should be over the next year. This can be one of the greatest times of spiritual growth in your life. You will be asked to make a commitment to give to the vision fund for 1 year.
When will the building be finished?

The first service will be March 25th.
Are Pledges biblical?

In 2 Corinthians 8-10 Paul took contributions from the church in Corinth to fund the ministry needs in Judea. Pledges provide accountability toward our commitment to the vision. It allows the leadership of the church to be more strategic as we plan for ministry in the future. Just as Paul exhorted the church in Corinth, we must also give ourselves first to the Lord and be eager to give generously.
Can I designate a portion of my tithe to the Vision Fund?

For the purpose of our vision fund, we are asking you to give over and above what you normally give to the church. Gifts to the vision fund are considered an offering of gratitude over and above the tithe.
When should I make a commitment?

On December 17th we'll be asking everyone to make their commitments by turning in a Vision Offering Commitment Card. For those that come to FC after this event, you can make a commitment any time.
What is the Vision Offering going toward?

The Auditorium
_________________
QUESTIONS?
We would be happy to answer any questions you may have. Click the button below and we'll get in touch with you as soon as we can.
SaveSave
SaveSave
SaveSave
SaveSave
SaveSave
SaveSave
SaveSave